Teatralny hotel won an award from Booking.com
16/03/2021 12:28
We are so excited to announce that we have been awarded Booking.com "Traveller Review Awards 2021".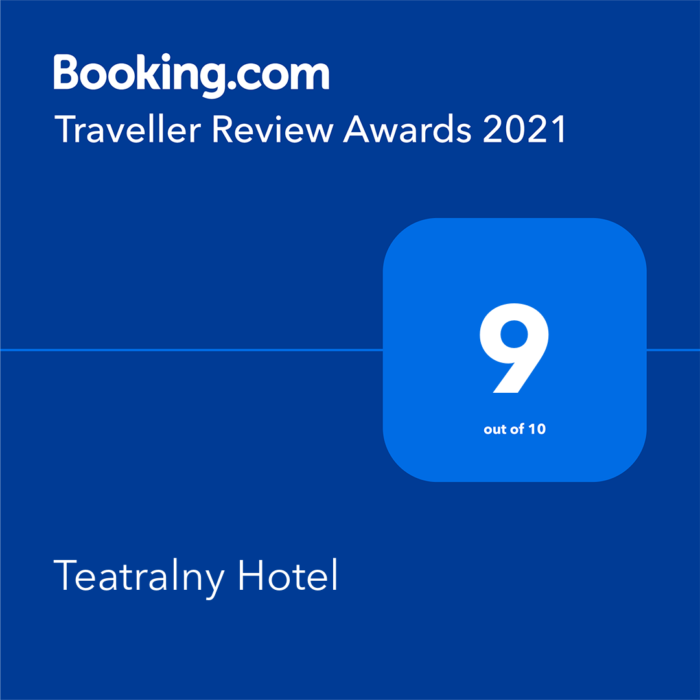 Teatralny hotel received quite a high mark of 9,0 points which indicates that despite last year's challenges, our consistently outstanding hospitality helped our guests make the most of the trips they were able to take.
We truly appreciate the feedback received from our valued guests, this past year more so than ever, and we look forward to welcoming you again to our hotel.
Source: Booking.com
Read more: