A park was reconstructed not far from the Teatralny hotel
09/10/2020 18:56
Completed the reconstruction of the park, located near the bus stop "st. Bazarnaya "and the Teatralny hotel, which is traditionally called the square of pioneers.
As part of the reconstruction, the symbol of the park – a renewed sculpture of "male and female friendship" – was printed on a 3D printer.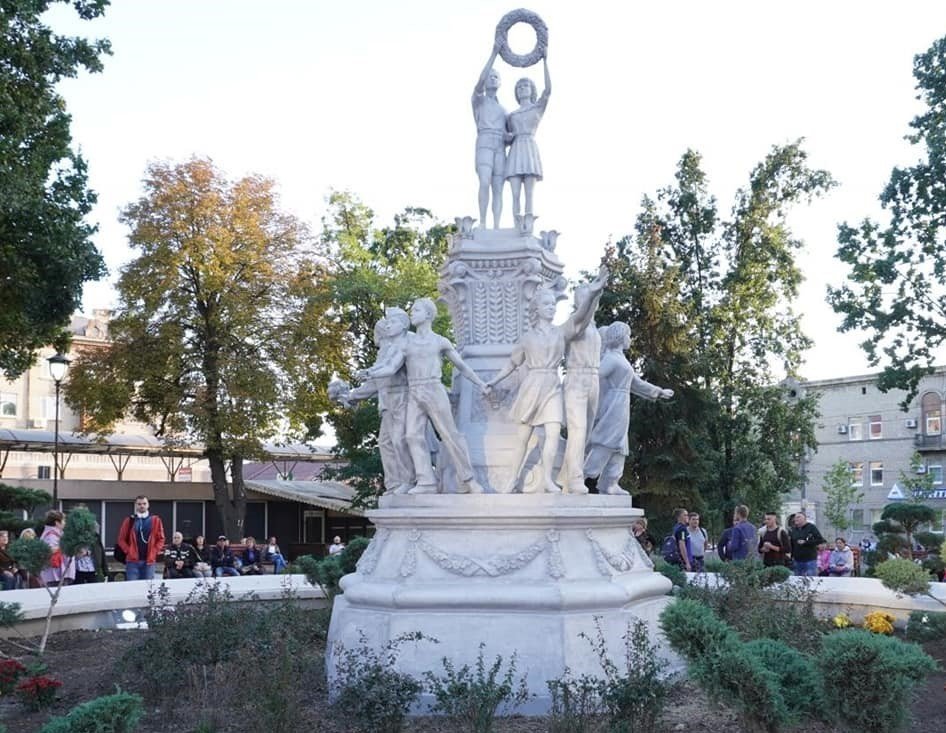 Another "highlight" was the archaeological find- a stairs to the shop of the 1873 Trading Rows. A special protective glass was installed above it. Everyone can see this place of Old Aleksandrovsk.