16/03/2021 10:44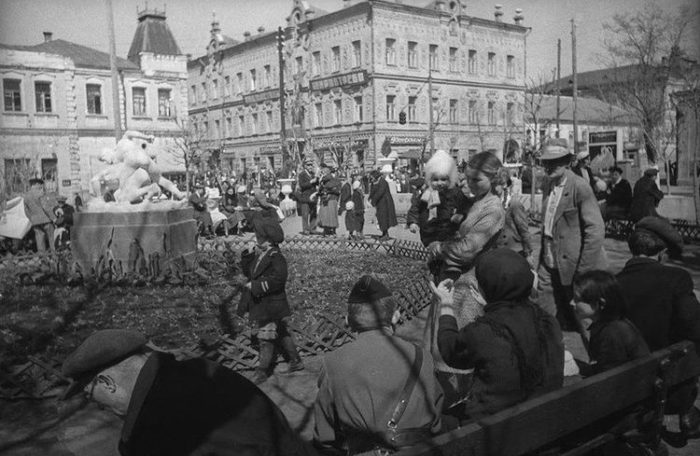 At the corner of Troitskaya Street and Soborny Avenue in the 1930s, there was such a cozy place in Zaporizhzhia: a lot of greenery, flower beds, neat paths with benches. The square was decorated with antique sculptures. Nearby was the hotel, the predecessor of the Teatralny Hotel, whose history stretches back to 1912.
The hotel in the Art Nouveau style came into existence at the beginning of the last century by architect V. Estrovich. The owner of the hotel was Aleksey Apollonovich Lanshin, a notary of Alexandrovsk. The hotel was damaged during the war. A new building came into existence nearby in the 1950s.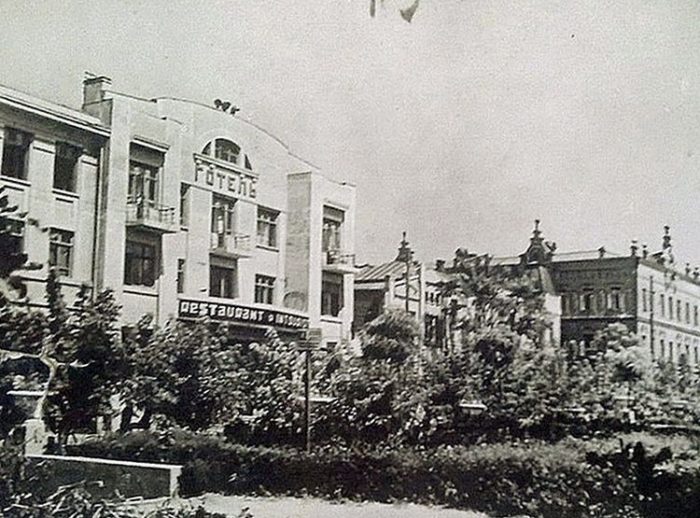 We also see the house of Y. Leshchinsky on the other side of street – the first three storey building in Aleksandrovsk. House of Y. Leshchinsky was built in 1901. On the ground floor there were shops, the predecessor of the cinema – the biographer of Pulawski, the hairdresser of the father of the famous jazzman Alexander Tsfasfan. On the second and third floors there were apartments that could rented out.
Source: Tourist Information Center
Read also: