Top 5 films and series about the Hotel
21/01/2022 18:39
We decided to make a selection of films and series so that you can plunge into the atmosphere of hotel life and feel yourself not only as a guest, but also on the other side of the hotel business. You will live through all positions, from the receptionist to the hotel manager.
We present you with the following selection:
1. Grand Budapest Hotel, 2014
Rating: 7.9
Genre: Comedy/Crime ‧
Duration: 1 h 40 min
A writer encounters the owner of an aging high-class hotel, who tells him of his early years serving as a lobby boy in the hotel's glorious years under an exceptional concierge.
2. Fawlty Towers or Fawlty Towers Hotel, 1975 (TV series)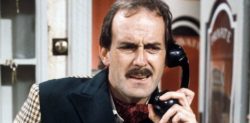 Rating: 8.07
Genre: Comedy
Duration: 2 seasons, episode 22 minutes
Hotel owner Basil Fawlty's incompetence, short fuse, and arrogance form a combination that ensures accidents and trouble are never far away.
3. Four rooms, 1995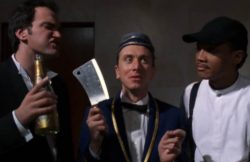 Rating: 7.74
Genre: Comedy
Duration: 98 min
The plot of the picture consists of four stories, which are united by one character – the guy Ted. On the eve of the New Year, he gets a job as a porter in one of the major hotels. Its main task is to make the guests happy with everything, which means that you need to fulfill all their whims. However, sometimes clients are so strange that it is not clear what to expect from them. So, once in several rooms, Ted will have to plunge into a whirlpool of various adventures: he will visit witches at the Sabbath, take part in role-playing games of spouses, look after the children of a gangster, and in the end he will also be drawn into a dubious bet…
4. Bad luck at the «El Royale», 2018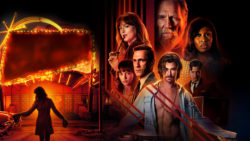 Rating: 7.13
Genre: Detective, Drama, Thriller, Crime
Duration: 141 min
The action takes place in the old gloomy El Royale Hotel, which in the past was a very popular place, and now infrequent guests are met here by the only employee Miles Miller. Unexpectedly, a group of strangers move into the hotel, including a world-weary priest, a talented singer, an overly chatty vacuum cleaner salesman, and a mysterious girl. It soon becomes clear that each of them is keeping something back, hiding some secret from the rest. Over time, the situation in the hotel begins to heat up, and with the advent of several more colorful personalities, the situation completely gets out of control.
5. Marigold Hotel: Best of the Exotic, 2011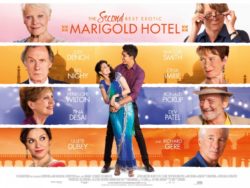 Rating 7.4
Genre: Comedy, Drama
Duration: 2 hours 4 minutes
British retirees travel to India to take up residence in what they believe is a newly restored hotel. Less luxurious than advertised, the Marigold Hotel nevertheless slowly begins to charm in unexpected ways.